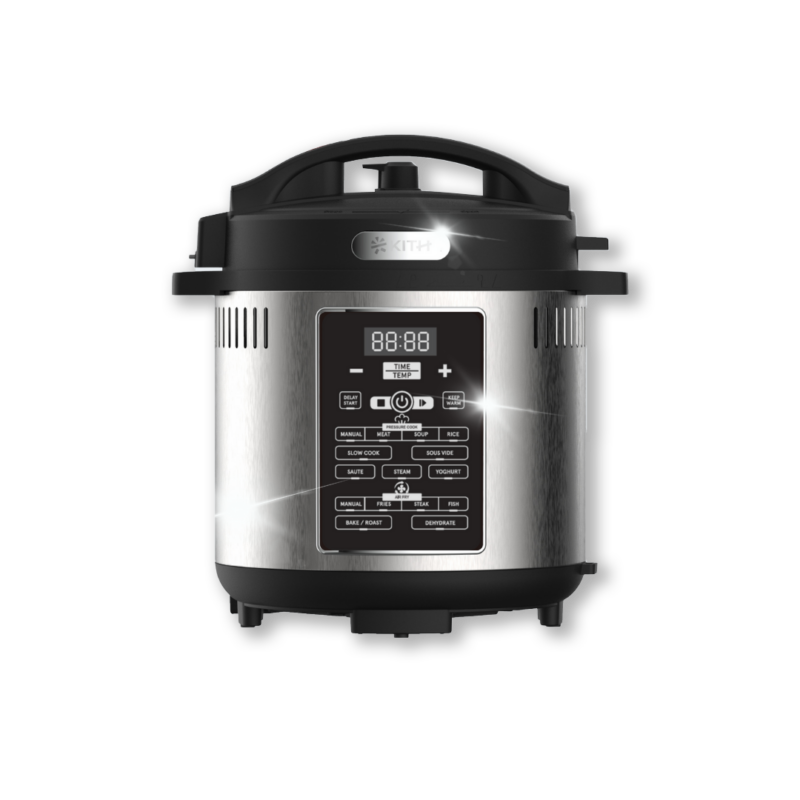 2-IN-1 PRESSURE COOKER & AIR FRYER
Power : 1500W
Voltage : 220 – 240V
Frequency : 50 – 60Hz
Size (H x W x D): 380x 310x 340mm
Pressure : 0 -70kPa
Warranty : 12 months
Enjoy Your Everyday Rice the Healthier Way
You only need to use one lid to use Pressure Cooker and Air Fryer function.
One-lid, one-pot wonder for all your kitchen needs!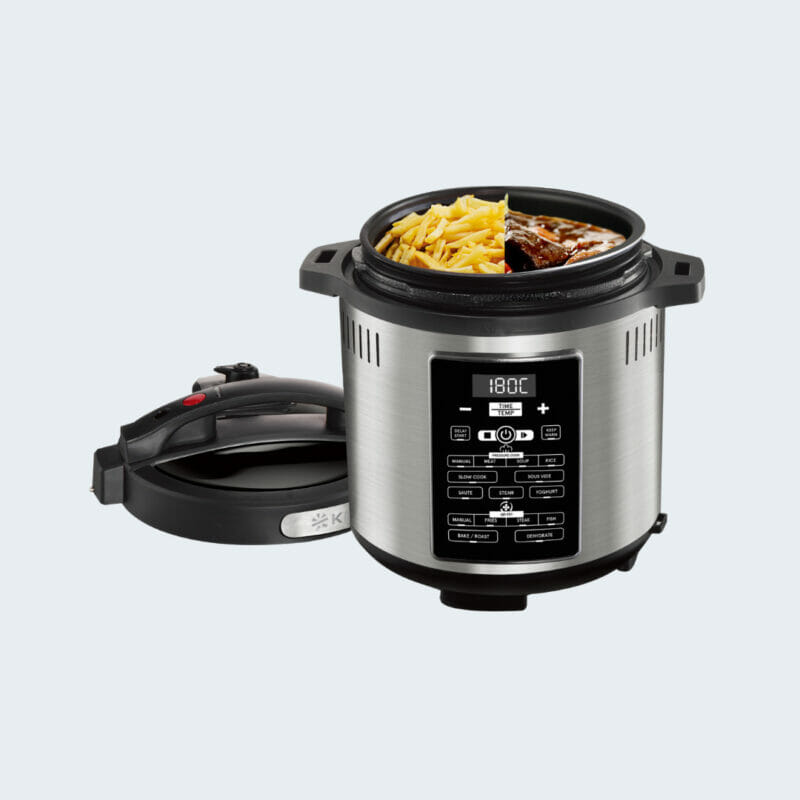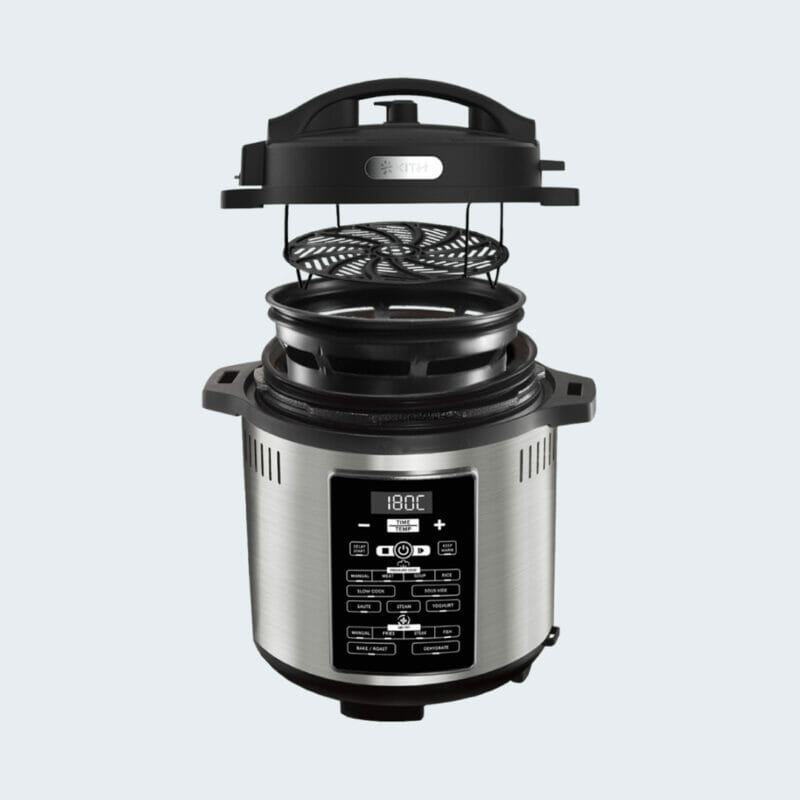 STACK & STORE
Parts can be stacked neatly inside the unit for convenient storage.
QUALITY & DURABLE
Made from materials that are built to last and are safe for consumption.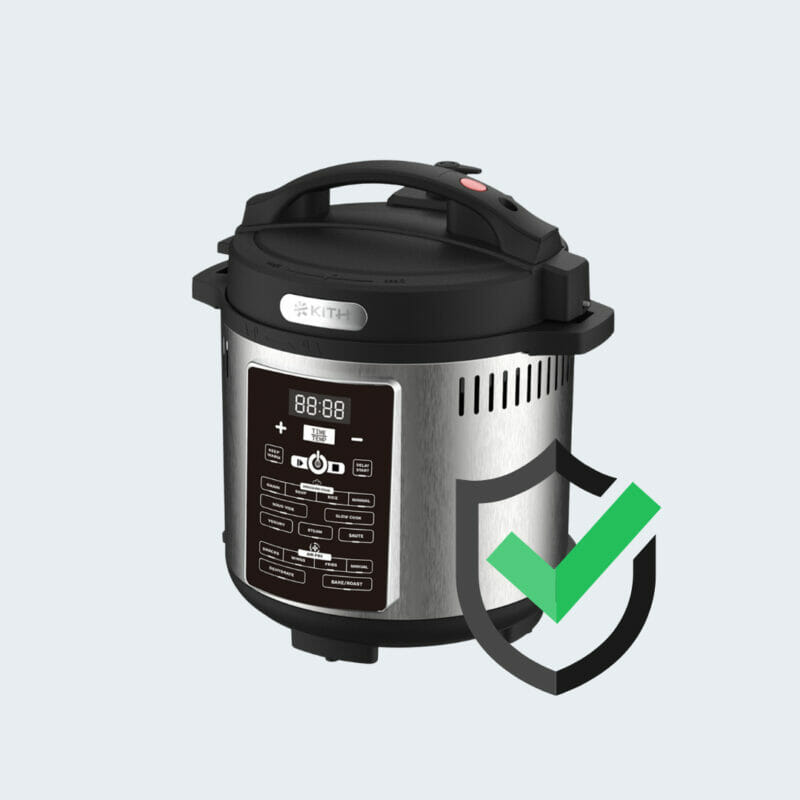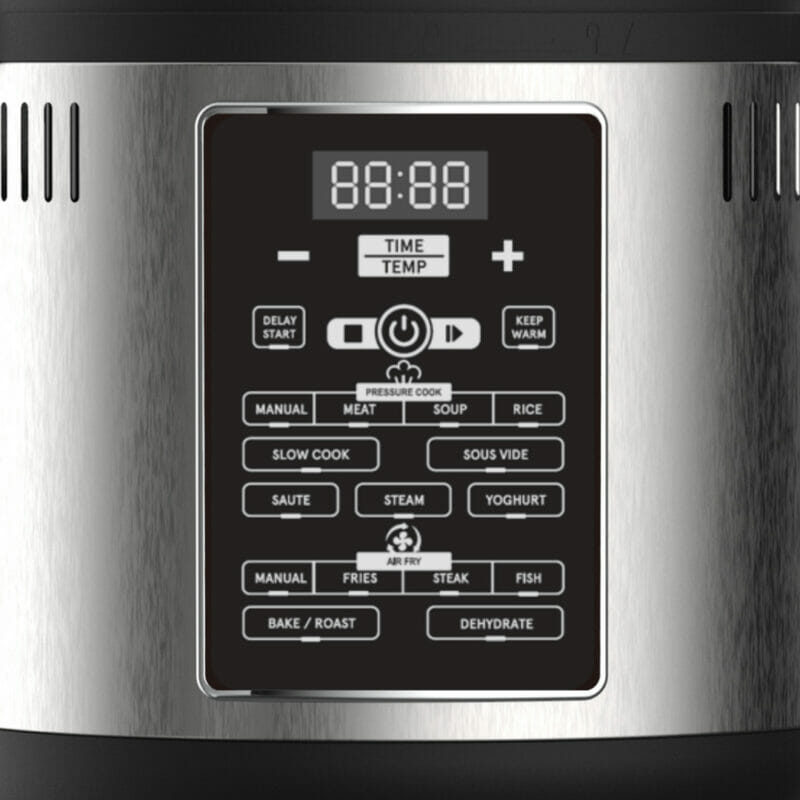 INTUITIVE & SIMPLE CONTROL
Handy control allows you to easily navigate among the various cooking menus.
CLEANING IS A BREEZE
Parts are easily removed to clean and they are dishwasher-safe!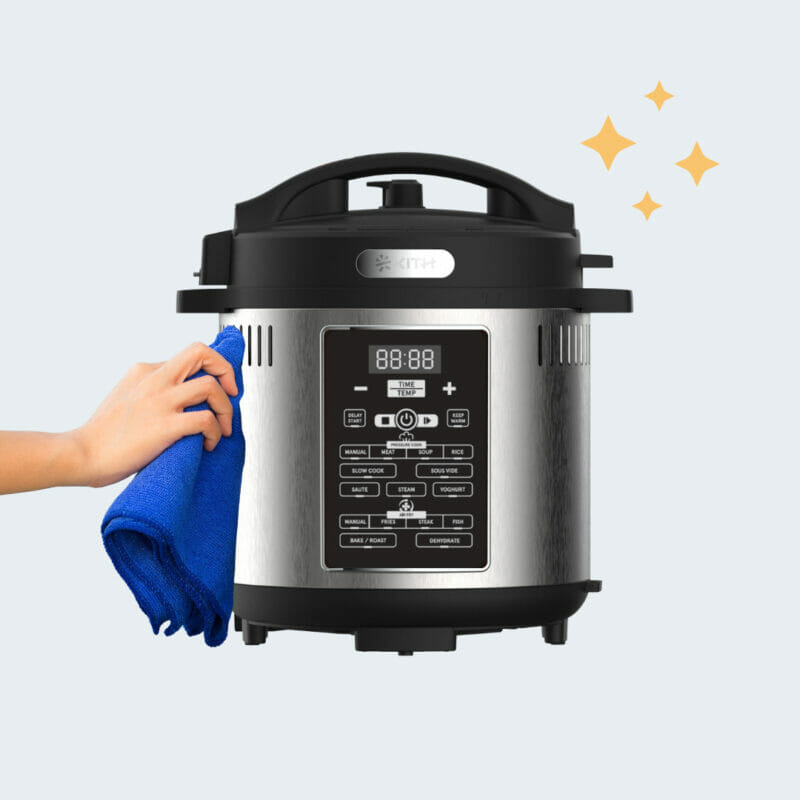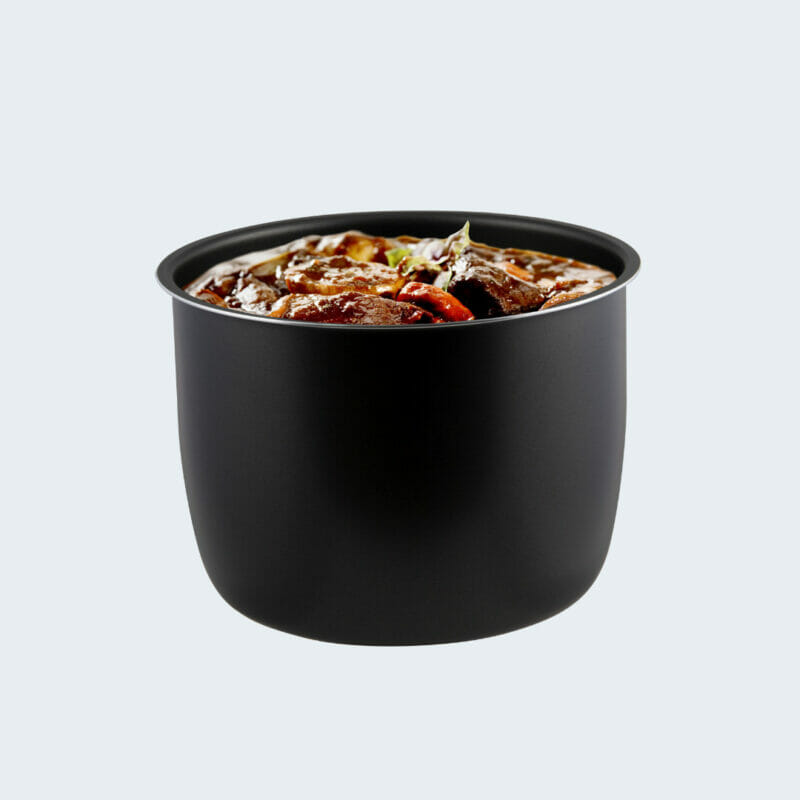 LARGE 6L CAPACITY
Able to whip up quick healthy meals for a big family in no time.
*6L for Pressure Cooking
17 COOKING MENU & FUNCTIONS
Unlock the door to a broad variety of meals from a single appliance - from making a soup, sautéing vegetables to air frying wings and even making your very own yoghurt.