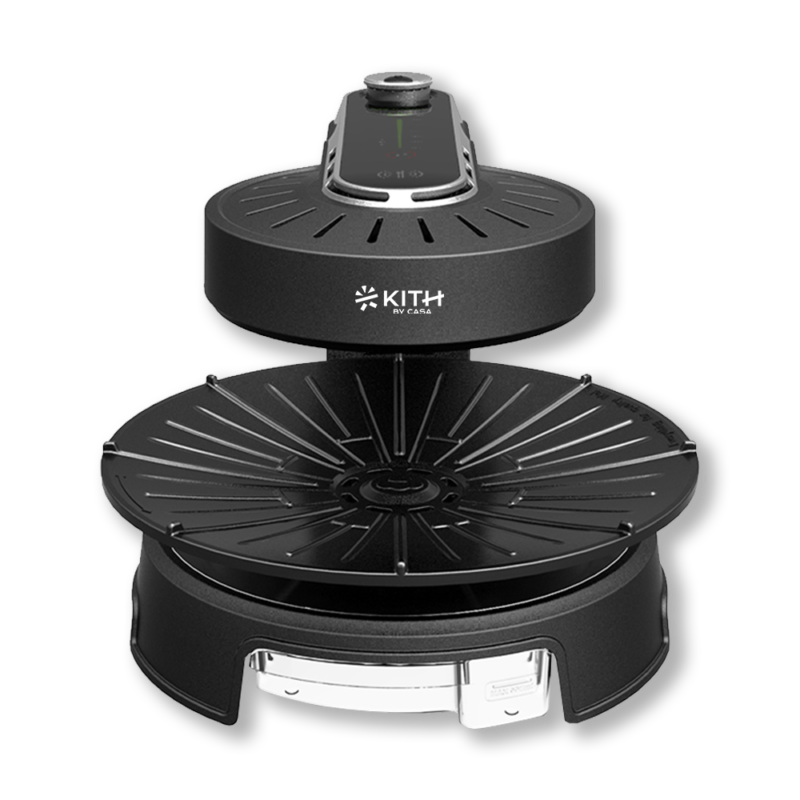 KITH SMOKELESS GRILL
(TOUCH CONTROL)
Power: 1500W
Voltage: 220 – 240V
Frequency: 50 – 60Hz
Size (H x W x D) mm: 298 x 470 x 360
Warranty: 12 months
Taking a step further revolutionise your grill experience
NO SMOKE, NO OILY HOME
Grease/Oil under extreme heat will produce smoke.
With the placement of the heating source, together with the technology, the grease from the food will not get burnt and produce smoke as there is no direct contact with the hot heating element.
The grease instead, drips down and gets collected in the oil collection tray.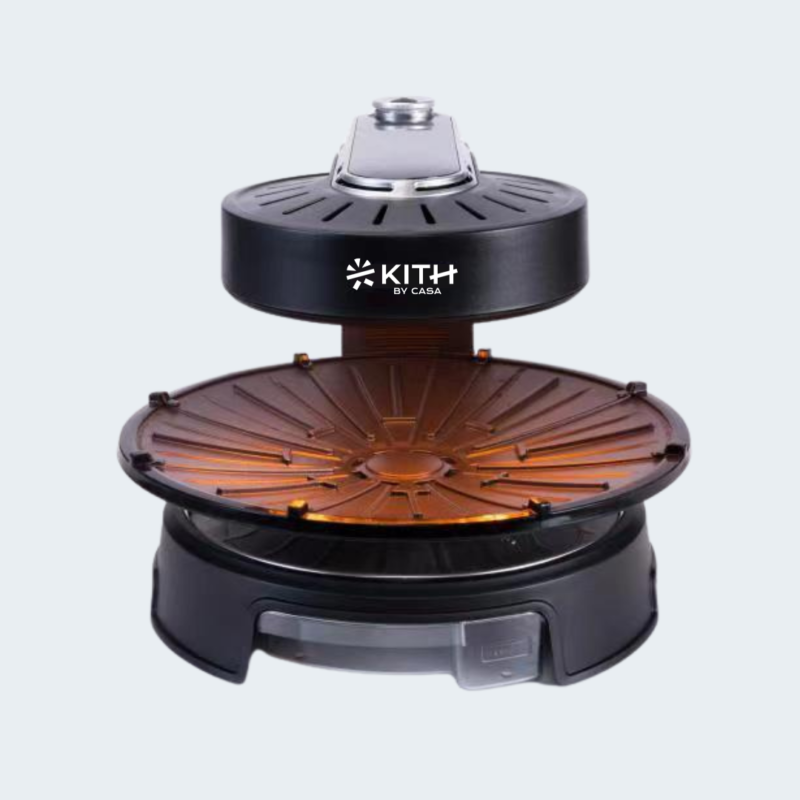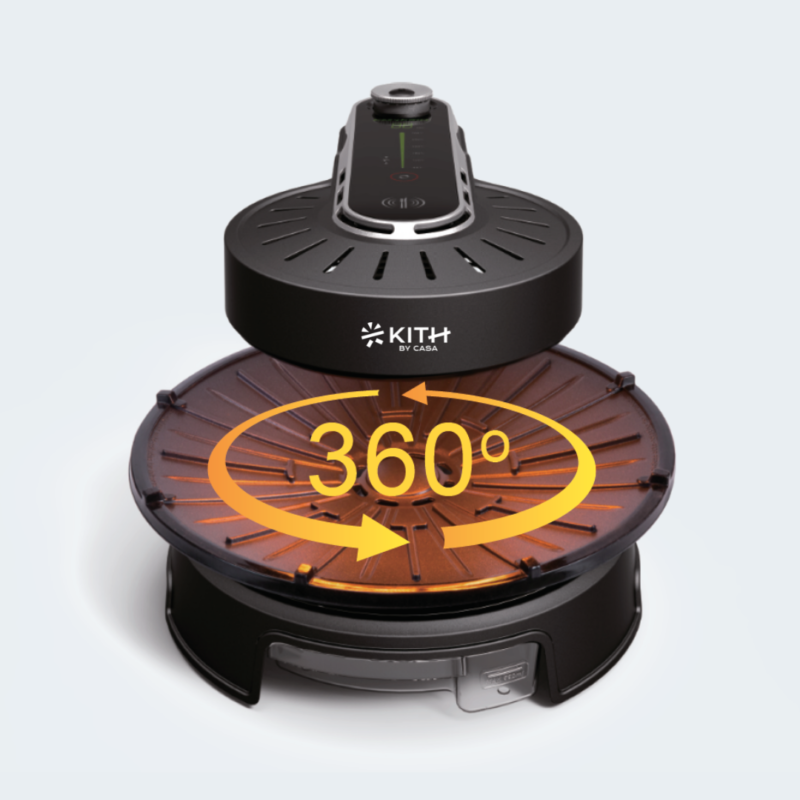 PATENTED 360° AUTO-ROTATE GRILL PAN
Even grilling while having your food within reach on your dining table.
120° SWING ARM
Quick way to pause grilling while allowing safe access to your food.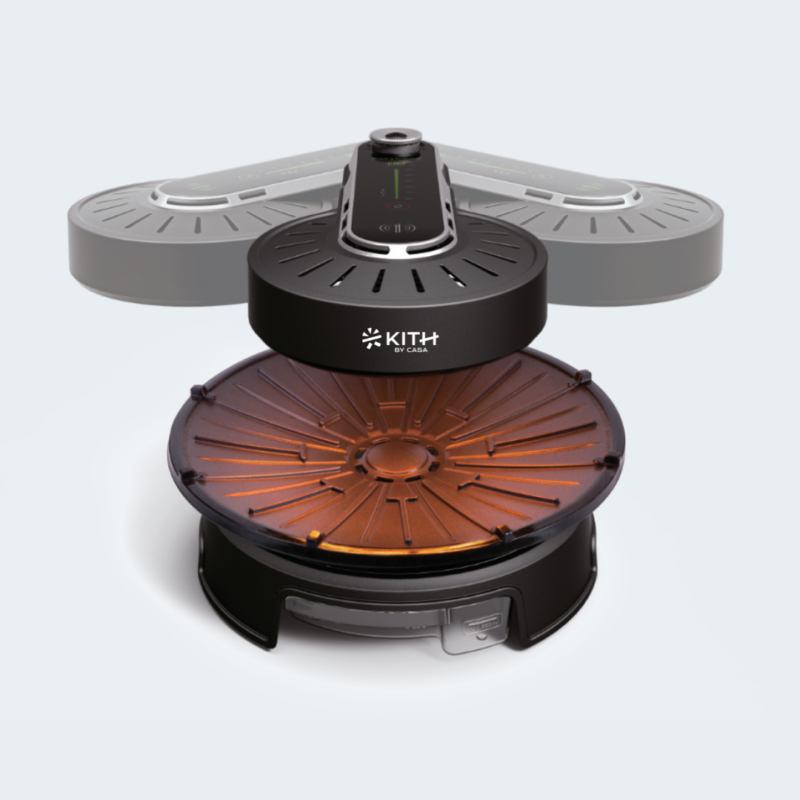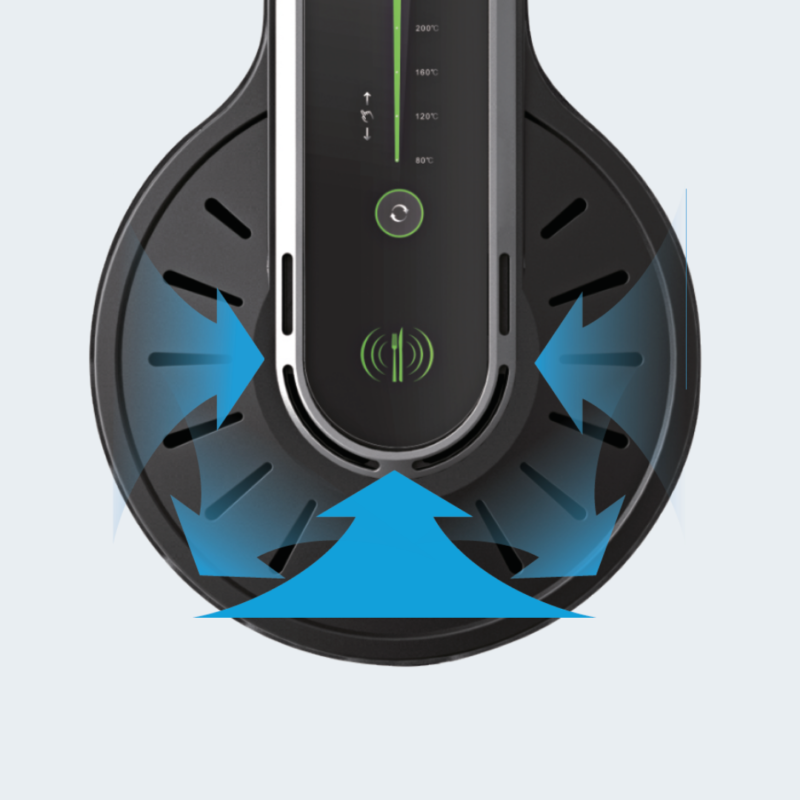 GRILLING FAN
Circulate air around food which gives a very even heat.
Auto-activated to cool down the unit after grilling.
FAR INFRARED
HEATING TECHNOLOGY
Penetrated into the food and cooks everything inside out, evenly and efficiently.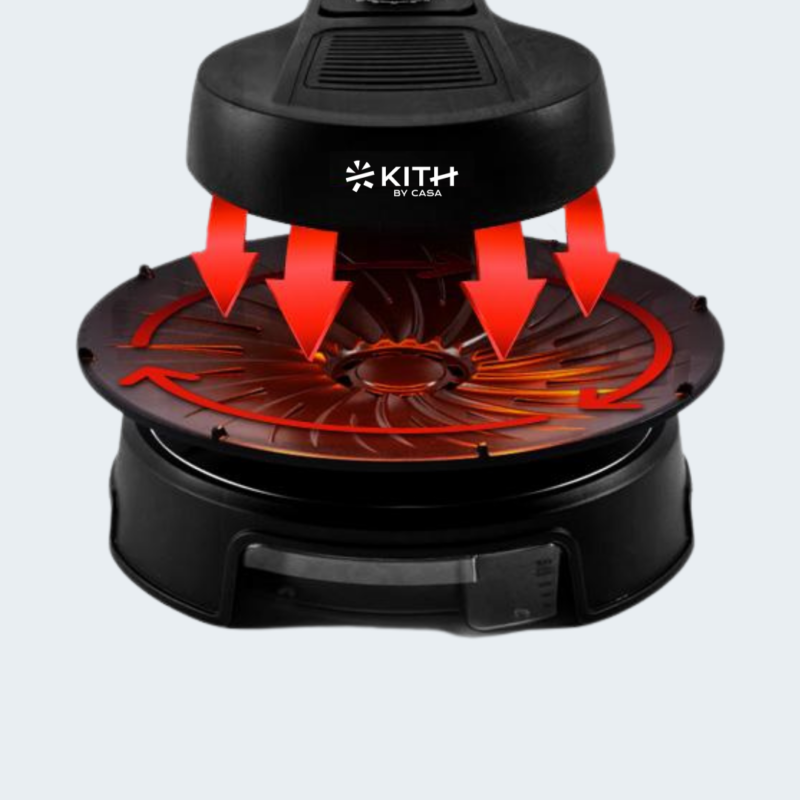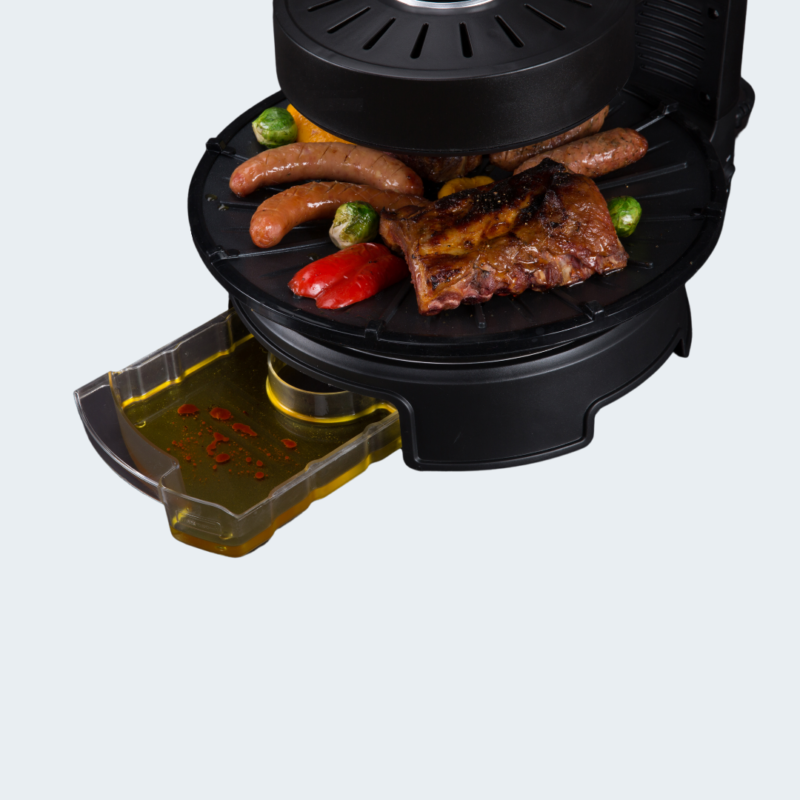 OIL COLLECTION TRAY
Unwanted grease/oil will flow down and be collected at the collection tray below.
Sliding removal tray for easy grease management and cleaning - it's dishwasher safe!
TOUCH CONTROL
Easy sliding temperature control from 'Keep Warm' mode (80°C) to 'Grilling' mode (280°C).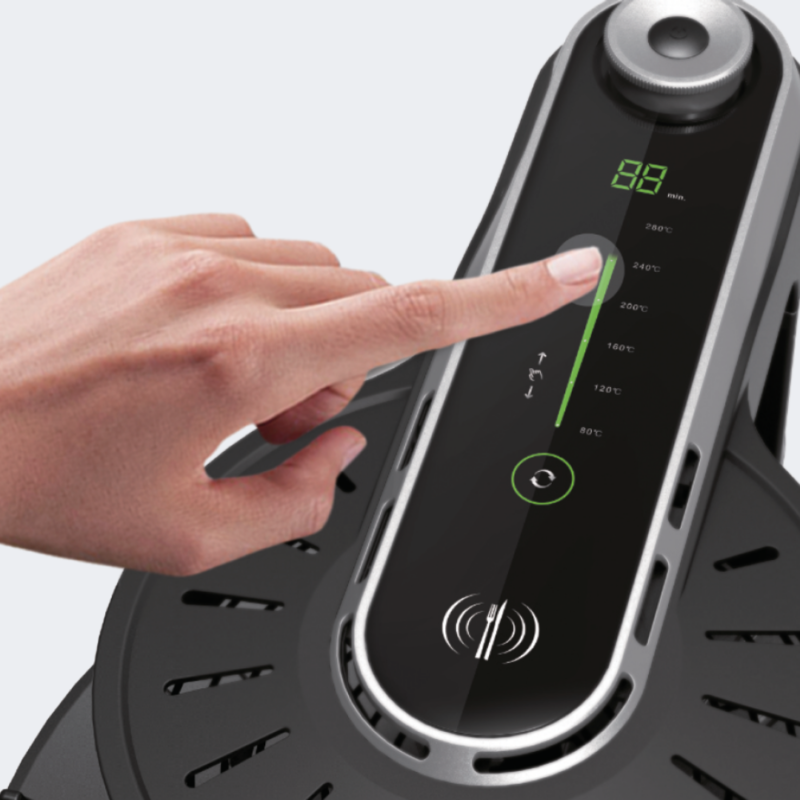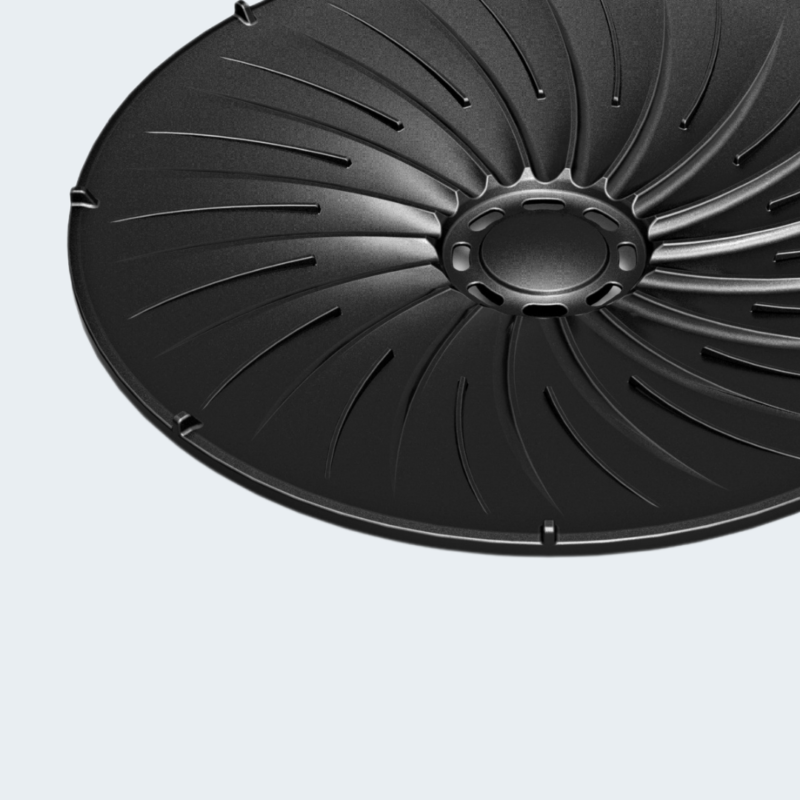 UNIQUE GRILL PAN DESIGN
Non-stick, dishwasher safe grill pan - that is specially design for unwanted grease/oil to flow down effortlessly to the oil tray.
Indulge your food with less guilt!
GRILL ACCESSORIES
Available grilling accessories for purchase to offer options for various grilling needs.
Getting the added accessories will enable you to fully experience our grill!